Shipping
Most orders are delivered in 1 - 5 days, we normally ship same day if ordered before 3:00 pm eastern (Monday-Friday)
Less than $60.00 ground shipping is $11.99, over $60.00 shipping is totally Free!
Exhibit labels and other select products ship free via 1st Class mail 1-5 days unless you choose the Priority Mail or FedEx options
FedEx Priority ordering is normally available until 4:30 pm eastern, if later please call us and we will advise as to the feasibility. FedEx DOES NOT count weekends or holidays as delivery days. For example orders on Friday priority overnight will be delivered Monday and orders with 2nd day will deliver Tuesday.
Note: For FedEx Saturday delivery you must choose Priority Overnight plus add a $30.00 additional charge to the order: https://www.exhibitindexes.com/saturday-fedex-additional-charge/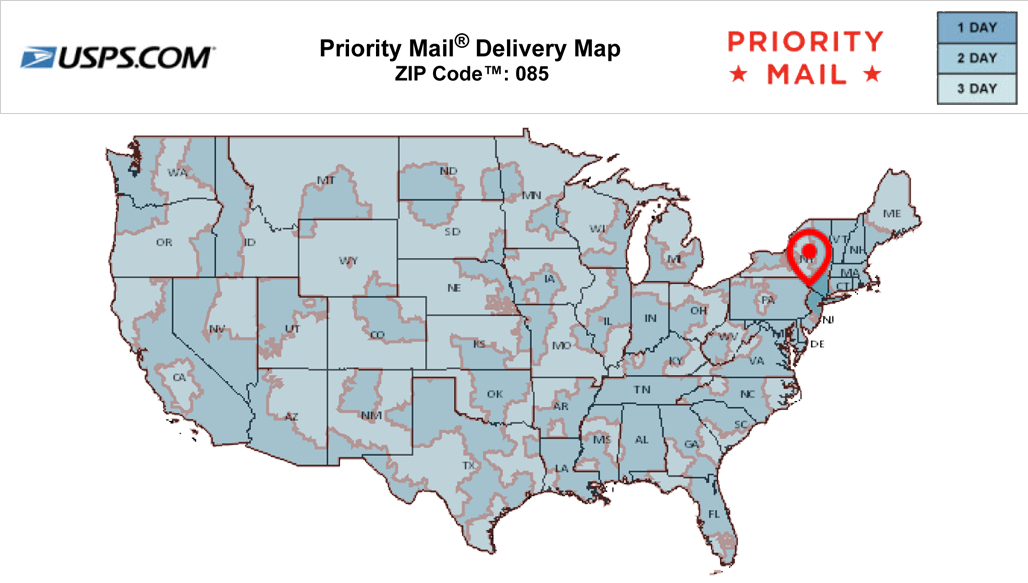 Exhibit labels generally ship 1st class mail and take 1-5 days.
We have almost all items shown on our site in stock, the exceptions are the individual numbers 300-500. the number sets 5,001 and up and classification folders which ship direct from the factory.
Most orders will be delivered in 1 - 3 days either UPS or USPS Priority Mail. Orders Over 35 Packs generally ship UPS and may require one additional day in transit. As a rule ground orders placed before 3 pm eastern ship same day, FedEx orders placed before 4:30 ship same day. Although this is not a guaranteed, this is our standard, if an order is critical it is always best to call or email to confirm.
Ground Shipping is still free For Alaska, Hawaii, The US Virgin Islands and Puerto Rico. (over $60.)
International Shipping:
At This time we ship to many international destinations. There is no free shipping of any product to any international destination, No Exceptions. Orders paced for free shipping products going to an international destination will be deleted. International shipping is either FedEx or UPS only. The shipping cost will be shown in the check out.
All items are shipped from our New Jersey offices and warehouse. We are not responsible for carrier delays.