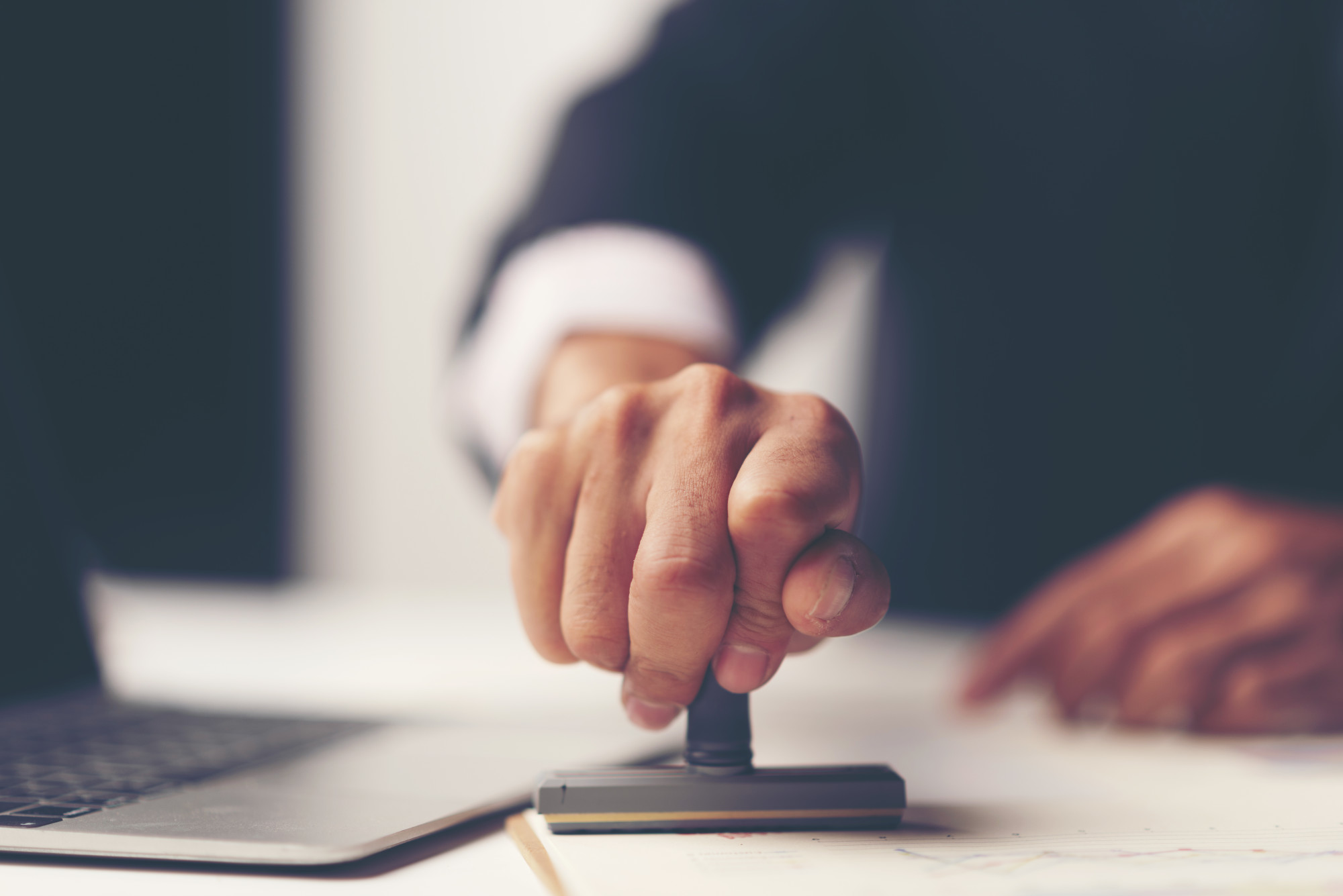 How many times a week do you think you write your signature? How many hours would you say you spend writing out your business's address? Does your office staff complain that they can't understand the notes you leave jotted down on random slips of paper?
Having custom business stamps can cut down on the amount of time you spend writing your own name and reduce the number of lost papers in your office. They can make everything from office organization to mailings a snap. Read on to learn more about the benefits of custom business stamps and why you need some.
1. Save Time
One of the biggest advantages of custom business stamps is that you can save time. Depending on your business, you may spend a lot of time filling out and signing forms. In the long run, this can cost you a lot of money in lost time and productivity.
Let's say you're a lawyer, you make about $50 an hour, and it takes you three seconds to sign your name. Let's also say you have to sign sixty things a day. Every month, you're losing an hour of work just signing documents; that's about $600 more a year that could be going in your pocket.
2. Stay Organized
Organization is a constant struggle against the irresistible force of entropy, and if you're going to win that battle, you're going to have to stay at the top of your game. You need to make it as easy as possible for you to stay organized. A custom stamp can help you keep everything under control at your office.
When invoices come in and get paid, you can stamp them with a big red "PAID." You could even have an adjustable stamp to change the date (like you used to see in libraries) so you know when you paid the invoice. You can stamp faxed papers, scanned papers, and duplicated papers so you know how to dispose of them properly as well.
3. Prevent Misunderstandings
Have you ever jotted down a note while you were in a hurry and gone back and looked at it later? If you're anything like us, you couldn't understand a word of what you wrote. And bad news: your office staff won't be able to understand your handwriting any better than you will.
Having a rubber stamp on hand can help you get notes standardized and save you time. If you discover a late invoice, you can stamp it with "late," or if you've already looked at a document, you could put "reviewed" on it. Your staff will be able to deal with the paper in the appropriate way without thinking you write "received" or "reviled" or "renewed."
4. Save Money
We've already mentioned a couple of ways that rubber stamps could save you money in lost time and custom stationery. But stamps can also help you out with whole custom forms.
If your company uses custom forms on a regular basis, you'll know how expensive it can be to print. You may also be wasting paper printing full-page forms when you really only need a few fields that could be added to the bottom of a document. You can get a stamp made of your custom form, and any sheet of paper you have on hand can become your new form; you'll never run out.
5. Build Your Brand
An important part of running a successful business is keeping a consistent brand. Your brand is your professional identity, and it should be on everything that goes out of your office. But printing things like branded envelopes or stationery can be complicated, and what are you supposed to do when you run out of stationery?
Branded stamps make it easy to add your brand onto everything that goes out of your office. You can affix it to invoices, toss it on notes that go out with orders, and put it on the outside of envelopes. You could even create cheap rubber stamps with common phrases like "paid" or "copied" and your logo to give out to your clients.
6. Look Professional
Part of the reason branding is so important for your company is that it makes sure you look professional. Your public image is very important since it has a huge impact on whether customers choose to spend their money with you. Scribbled return addresses on cheap envelopes are going to tell your customers you aren't worth their money.
But custom stamps can keep you looking professional every time. You can have a stamp made with your company's logo and return address, and even a nice little note like, "Thanks for doing business with us!" This will give your customers a happy little surge every time they see it, associating your business with positive impressions.
7. Prevent Lost Mail
On the subject of mail, how often have you had clients tell you they never received something in the mail that you know you sent? Lost mail can be a nightmare, especially if you're sending sensitive documents. And if you're addressing something in a hurry, the post office may not be able to read your handwriting either.
A custom stamp can make sure your mail always makes its way back to you. If you have people you mail to several times a week, you can make a stamp with their name and address on it. This will also make your mailing process faster, keeping your office humming along efficiently.
Get Your Custom Business Stamps
Everyone likes a good stamp, and custom business stamps can save you a lot of time, money, and misunderstandings. Get them made with your logo, your address, your signature, and anything else you find yourself writing down repeatedly. You'll be surprised how much easier running your office becomes with just that one simple measure.
If you'd like to get your own custom business stamps, check out the rest of our site. We specialize in keeping your office organized with everything from legal index dividers and tabs to exhibit labels and stickers. Check out our specialty stamp options and start saving time and money today.