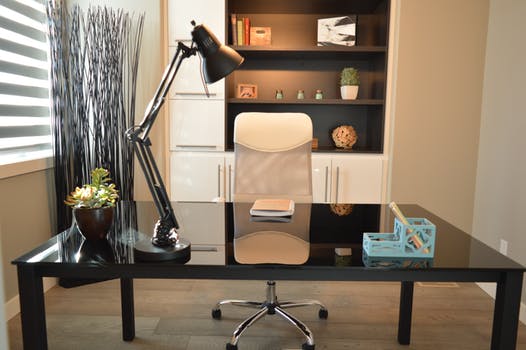 Is your law office looking a bit dated? Do you feel like your clients always seem stressed when they walk through your doors? Are you concerned that your office design makes it tough for your employees to be as productive as they could be?
If so, then it's definitely time for a change.
From embracing modern law office design trends like accent walls to understanding how to properly store your files, this post will tell you everything you need to know to create a better space.
Read on to learn how to upgrade your law office -- and get more clients as a result.
1. Keep It Minimal
It goes without saying that law office design should be classic, professional, and clean.
However, that doesn't mean that it has to be boring -- or overly stuffy. After all, clients are likely already nervous when they step into a law office. You want your space to put them at ease, not make them feel even more intimidated than they already do.
Embracing a minimalist design scheme has been psychologically proven to lower overall stress levels.
Minimalism is trendy, but still appropriate for a law office.
Look for things you can get rid of as opposed to things you can add. When you bring in a new piece of furniture, make certain that it has a purpose in the office.
Minimalism helps to open up your space in addition to putting clients at ease.
2. Allow for Natural Light
When you're drawing up your dream office design layout, look for a way to let in as much natural light as is possible.
Much like minimalist design, natural lighting also has countless mental and even physical health benefits.
It helps to boost productivity, lowers your overall level of eye strain, and eliminates the need for harsh overhead lighting that can often cause headaches. As with minimalism, natural lighting has been shown to reduce anxiety levels.
This means that both you and your clients will be able to think clearly and without stress. Instead, you can focus on communicating.
Plus, natural lighting makes your office feel more spacious and creates a sense of flow between the rooms in your office.
Of course, we know you'll also love the fact that natural lighting also keeps your energy bills low.
3. Choose a Statement Desk
Your desk is, in many respects, the centerpiece of your entire law firm office design.
So, when you're shopping for the right desk, don't be afraid to find one that mimics your personal style. Yes, those antique oak desks with beautiful, intricate carvings can be quite "lawyerly."
But if that's not consistent with your branding, the way you communicate with your clients, or the target market you serve? Go for something a bit more modern.
Don't be afraid to include a few personal touches atop your desk, as well. Clients enjoy seeing family photos or odds and ends they can play with.
Of course, the true key to a great desk is perfect organization. You won't exactly look like a professional if you're constantly rummaging around in your desk trying to find the right paperwork or forms.
Invest in tab dividers, folders, will and testament supplies, and more. At the end of every workday, take just five or ten minutes to reorganize everything in your desk drawers.
4. Embrace Modern Law Office Designs
You shouldn't shy away from contemporary law office design trends.
Showing a bit of personality in your design, as these law offices have, is an effective marketing tactic. It helps your clients to feel at ease, is a great way to boost your social media presence, and definitely sets you apart from the competition.
A modern design shows you have an ability to adapt, and makes you seem much more approachable than the cookie-cutter, stuffy law offices.
In fact, a contemporary office could also help you to attract new talent to work with your firm.
5. Don't Be Afraid of Homey Touches
Modern law office design is also all about getting the right furniture.
We've seen a major shift in recent years from high-backed, traditional office chairs to ones that instead focus on comfort.
Lounge chairs, enormous couches, and even small, colorful rugs to transform your waiting room are becoming more and more popular. Instead of picking furniture in basic black, pick up chairs in red, blue, and even deep greens.
Indirect lighting is also a wonderful way to make your space look much more homey and comfortable. The same goes for adding a coffee table in the waiting area, filled with books for your clients to thumb through.
You don't have to spend a lot of money to upgrade the look of your law office.
One detail we can't get enough of?
Invest in some chalkboard paint, and use it to paint one of the walls in your reception area. Encourage your clients to leave you messages, compliments, or even questions.
6. Display Your Credentials
We've spoken a lot in this post about making room for trends and modern touches in law office design.
However, it's all about finding the right balance. At the end of the day, your professionalism, experience, and credentials are the things that you want your clients to remember the most.
That's why we think it's so important to properly display your degrees, awards, and certificates in your office. Frame them directly behind your desk, so that clients get a good look at them when they're meeting with you.
The same thing goes with any photos you have of awards ceremonies or with high-profile clients.
After all, posting about your qualifications online is one thing. Showing it directly to your clients is much more effective.
7. Dress up Your Walls
Displaying your credentials is key, but there are also many other ways you can dress up your office walls.
We love the idea of hanging up stock certificates on your wall for a classic touch. They're a symbol of your success, a great conversation starter, and are collectible items to many.
In addition to displaying your stock certificates, it's time to upgrade your office art.
Get rid of the reprints or stuffy, bland paintings. Instead, connect with a local artist and have them create something totally unique to your firm.
8. Keep It Transparent
When you're developing your law office design layout, you should try to use one of the hottest trends in office design: glass walls.
First of all, they're a great way for you to be able to keep an eye on exactly what's going on in your office. But they also help to promote an overall sense of transparency.
They're great for lighting and allow your clients to see that your office is a hub of activity.
Glass walls are a wonderful way to divide up your space and encourage productivity in the process.
You can even invest in special pens that allow you to take notes directly on the walls. That way, everyone can walk by and get a quick summary of what was discussed in the morning meeting.
9. Accent Walls Are In
Even in law firm design, there are still ways that you can add in a few splashes of color without making things too overwhelming.
You don't have to paint all of your walls bright yellow or spend thousands on damask wallpaper to make it happen.
Instead, we suggest creating a few accent walls around your office. This means that you paint just one side of the wall, not the entire room.
This is an awesome way to clearly define what each room is for, as well as to use color to set the tone you're going for.
Accent walls are an effective way to segment your space without having to use bookshelves, heavy pieces of furniture, or unsightly dividers to do so.
Plus, they're also an affordable design option.
Upgrade Your Law Office Design with These Tips
We hope that these law office design tips have inspired you to think outside of the box when it comes to the look of your legal firm.
Of course, to pull it off, you need to be sure you've invested in the right office supplies.
That's where we come in.
Whether you need to reorder legal pads and papers, invest in tab dividers, or even pick up some stamps for your firm's paperwork, we have everything you need and then some.
Browse through our amazing products today, and get ready to complete the look of your newly-renovated office with our supplies.