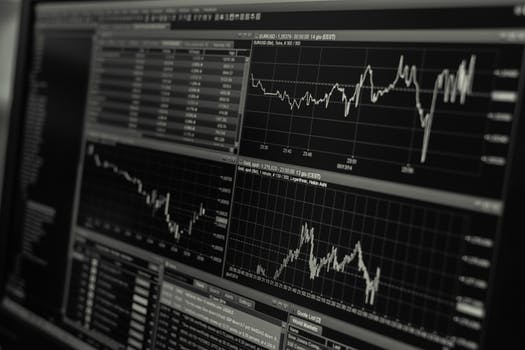 Branding is all about how people see and experience your company. Even if you're just starting out, you must develop your company voice. To maximize the value of your company, you need to think of the intangible assets like trust, goodwill, and yes, the brand.
Your brand is a mark of sophistication that reflects your business. It helps you engage your investors, employees, and customers. Issuing stock can get bogged down in financials and compliance, but don't lose your brand!
Raising capital is important. So is a strong brand. Read on to learn how the right stock certificate template can enhance both.
Stock Certificates Have Legal Requirements
Stock certificates represent ownership in a corporation. They are a way for investors to maintain and prove their ownership of stock. Until recently, they were the preferred and possibly the only way to do so.
For the most part, public companies adopted the Direct Registration System (DRS) and eliminated the paper certificate. Investors register their securities directly onto the issuing company's books. Private companies may now do the same, with some caveats.
Issuing stock in private companies without certificates requires a board resolution — if not included in the bylaws. Also, not all states eliminated the need for stock certificates in certain transactions. California, most notably, places many barriers to getting rid of certificates altogether.
What Needs to Go on a Stock Certificate
Stock certificates are documents to confirm ownership of shares of stock and include the following:
The owner's name
The corporation name
Number of shares owned
Authenticated by the corporate seal
Authorizing signature
A CUSIP (Committee on Uniform Securities Identification Procedures) or CINS (international stocks) number
Any relevant restrictions if the state requires notification
If your company authorizes both uncertificated and shares and paper certificates, make sure that there is no way to issue ownership information twice. Registration requirements for stock are strict. Consult an attorney in your state of incorporation.
Once you know how to want to issue paper stock, what should the certificate look like?
Branding Your Startup
Your brand is the identity of your company. It gives your company a distinctive personality, voice, and image. Starting at the beginning, it gives you an opportunity to break through a cluttered startup landscape.
Your brand sets your company's direction. This informs your product marketing decisions, customer interactions, and employees in the future. It makes your company memorable.
Starting with your stock certificate, your brand offers focus.
A strong brand message helps employees understand your company's vision and lets customers know what to expect. A cohesive brand from the very beginning builds familiarity and influence.
A Brand Is More than a Logo
Your brand needs context. You need to know who your ideal customers are. Speak directly to them in their language to position your company in the marketplace.
For a startup company's stock certificates, the target market isn't "everyone." Focus on making an impact quickly, with that specific audience. Blend that with your overall look, voice, and company personality.
For example, Disney used to issue beautiful, full-color cartoon prints as part of its stock certificates. For as little as one share, stockholders had a very nice-looking piece of wall art for their child's nursery. The stock certificate extended its brand.
The paper certificates proved to be popular even in the era of electronic shares for publically traded companies. Disney now sells commemorative share certificates to registered shareholders for $50 each.
Questions to Ask Yourself about Branding
Once you've got an ideal investor in mind, what details can you use?
Where do they live and what is their age?
How do they communicate?
What kinds of causes and companies do they already support?
The more information you have, the better you can tailor your launch to the right audience. Once you have answers to these questions, you can create the look and feel you want.
Spinning Up Your Brand Identity
Your startup brand has the chance to advance against some of the biggest names in your industry simply because it doesn't have a history of prior mistakes. You can pop out fully-formed as the perfect solution to a customer or investor challenge.
Make your brand open, human, and easy to relate to. Your company can have a backstory and identity before you ever enter the market. Develop resources at the start to build long-term relationships with your shareholders and customers.
1. Start with Your Story
Brand your startup with a story. Since the first humans developed speech, they've told stories. We are natural storytellers, and we're wired to establish an emotional connection as we listen to compelling narratives.
Studies found that a narrative account activates the same parts of your brain as having the event experience yourself.
Preachers, teachers, and demagogues understand the strength of stories. Take advantage of a strong narrative in your branding strategy to build trust and understanding. Think about where your company's origins and why you to create the products or services you offer.
Dig deep your background to give your company values, purpose and motivation.
2. Think of Your Company as a Person
Give your company human attributes. You want your company to have warmth, personality, and resonance. One exercise is to think of your company as an anthropomorphic entity to help you come up with words to describe it.
Is your company a taciturn, maverick cowboy? Or maybe a warm, matronly, grandmother? A spiky-haired punk?
Is your brand informal and welcoming or professional and clinical?
Don't get seduced by a snowstorm of positive words. Narrow it down to a short key phrase or two at most.
3. Share Your Brand Story
Once you narrow down your identity, it's time to share it with the world. Your brand strategy leads in many different interactions. Sharing your story includes creating logos, taglines, and even your corporate materials.
Remember that telling your story includes a range of media. For example:
Visual cues (like stationery, uniforms, and signs)
Content creation (like blogs, images, and videos)
Experiences and customer service
Social media
No matter what you do, the keys to success for your startup brand are cohesion and consistency. Once you've decided what you want your brand to be, you need to have persistence and resist the temptation to change frequently.
Whatever you create, you need it to be polished, consistent and professional. Lock down your logos and brand your emails, PowerPoint decks, and all printed materials. This includes your stock certificate template.
The Right Stock Certificate Template
Once you have identified your brand and your legal requirements, you need to blend the two. Your brand inspires emotions. What are they?
Your brand is part of every interaction you have, every email you send, every piece of paper you print. Sounds expensive and complicated, right? It doesn't have to be.
A stock certificate template needs certain components. Beyond that, the color, design, and language are up to you and your printer. Always consult an attorney before finalizing your stock certificate.
Make Stock Certificates Part of Your Brand Story
There is no way to get around the record-keeping requirements issuing stock. Non-certificated stock is the way public companies approach the challenge, but for startups, issuing a tangible proof of ownership is a way to extend your brand.
A paper stock certificate printed of good quality paper, with fine engraved art, gives an impression of solidity. It seems conservative, and it gives a sense of history. Contrast this with a downloadable stock certificate template printed on a different material like a square of silk, or recycled plastic.
Suddenly what was staid and conventional becomes avant-garde. As long as you use the correct record-keeping and make the language conform to the law, you can use your stock certificates to extend your brand. Again, always discuss with an attorney.
Raise Capital and Extend Your Brand
A startup has all the opportunities to create a history and great first impressions. Making a strong brand creates emotional connections with shareholders and customers. This "personality" sets the tone for future products, customer service, and employees.
As you raise capital, you may need to issue stock certificates. It's easy to get weighed down by financials and regulation. Don't waste the opportunity to extend your brand through the printed certificate.
Use a stock certificate template that allows you to meet the legal requirements and allows you to add your own flair. Let us help you print traditional-style certificates or use our downloadable stock certificate templates to create your own.
Want to learn more? Contact us today!