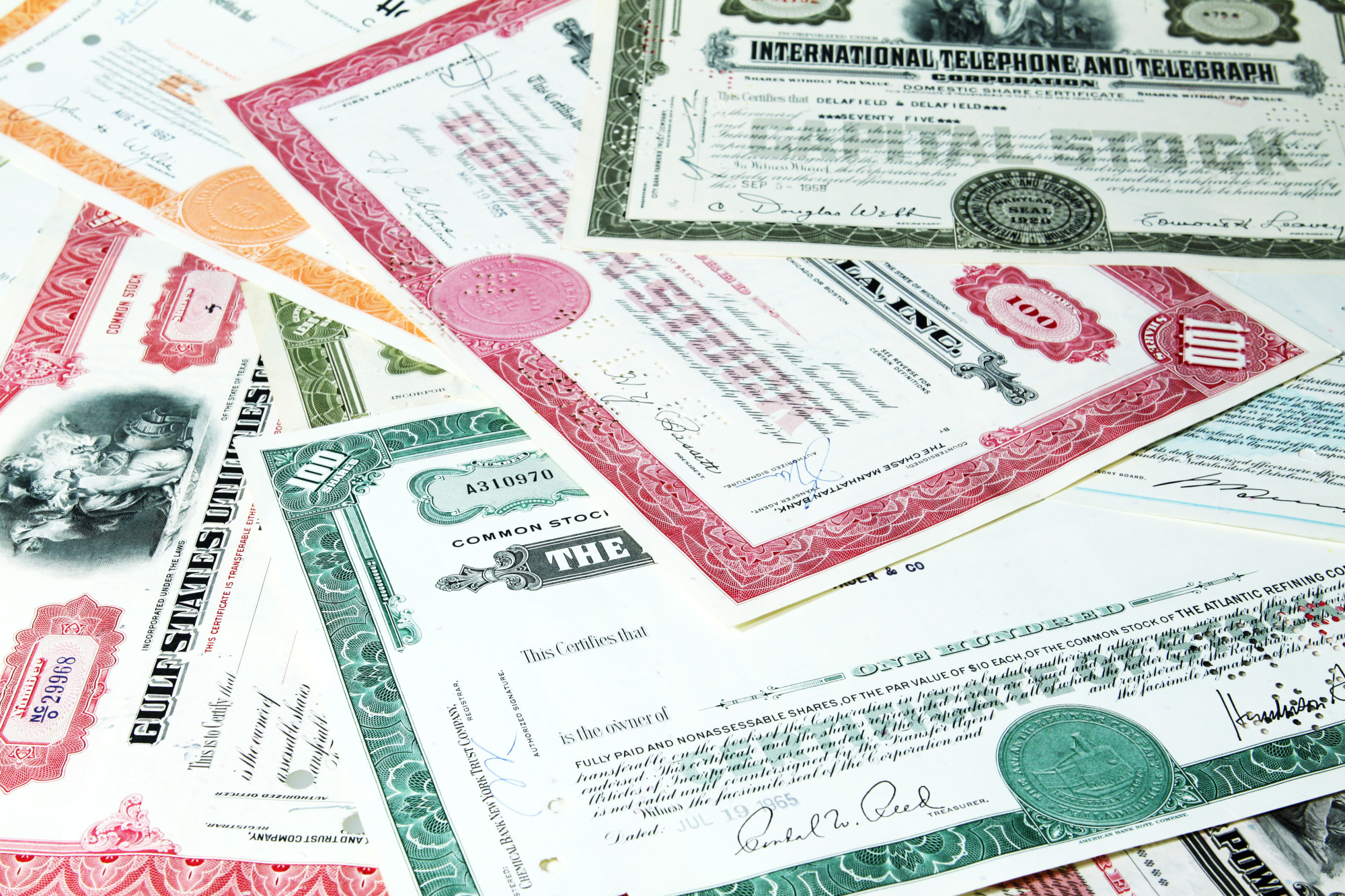 Looking to issue stock to your employees? Here is the ultimate guide to issuing paper stock certificates to your employees.
Providing your employees with a stock option plan is one great thing that you can do to improve your company. Improved retention rate and corporate culture are among the reasons. Aside from that, it attracts future employees. Visionary employees like yourself.
A stock option is a contract entered into by the company and an employee. This contract gives the employee the right to buy a certain amount of company shares for a specific period.
Options For Your Employees
If you are looking at, or already starting in this direction, you are on the right track. These are things considered by companies in providing this option to their employees:
Employee ownership
Corporate identity or ownership culture
Hiring practice
Competitiveness
As an incentive or reward
Wealth accumulation
Employee retention
Among the seven, employee ownership and corporate identity made it in the top two. The thought of partly owning the company gives employees a higher sense of purpose in their jobs.
An employee then works not only for his/her salary and/or promotion but to help the company grow. Further, it promotes a sense of corporate identity and accountability. This leads to more process improvement initiatives and dedication.
The same study also shows significant growth and stability for practicing companies. Thus, a brighter future for your company's financial wellbeing.
Now, since it is clear that you are on the right track, let us guide you on how to make this a possibility.
Things to Consider
Like any other processes within a company, the issuance of stock certificates does come with certain considerations. It has been proven that stock certificates involve a tedious clerical task in distributing paper certificates.
However, you are issuing them to your own employees within the company, so the task should be less tedious. You should also consider adding a new workforce, the size dependent on the number of entitled employees.
This new workforce will be assigned to keep track of the shares at all times.
They can do it in a ledger book or better, in a computer. Don't forget to back-up and have the data protected at all times. However, you can always opt to hire existing employees for this task.
It all depends on the company's size and/or the work is done. Further, stock certificates can get lost or stolen and must be replaced. These are things that must be taken into consideration as well.
Stock Option Plan
You need to provide your employees with options. One thing to emphasize is that what you'd want are employees who would be looking at building their future with the company.
You need to decide on when an employee can start exercising this right from the onset of employment or at a certain time depending on his/her tenure. From now on, this should be placed as part of the considerations in the contract signed upon hiring.
Do you want to give this right at the start of employment, or as a benefit to tenured employees? This must be decided and clearly defined from the beginning. Moreover, you should consider the available options that you wish to include or exclude for your employees.
Among these stock options are:
Basic Employee Stock Ownership Plan
Stock in 401k
Phantom Stock Plans
Stock Appreciation Rights
Vesting
The Paper Stock Certificates
Considering that everything discussed above has already been taken-cared of, let us discuss the role, and basics of the stock certificate. A stock certificate is basically a piece of paper, and not just any ordinary paper. It serves as proof or claim of your ownership in a certain company.
Nowadays, some people might claim that the use of certificates isn't that necessary anymore. That isn't the case. Having been issued a stock certificate gives a different sense of value.
The essence of a written document compares to nothing in terms of formality, credibility, and outlook on the bearer. The use of electronic record keeping has become an indispensable tool in the current age, but the issuance of a physical certificate reflecting the intangible record is still of solid relevance.
What Does a Stock Certificate Contain?
Included in the certificate are the following:
The owner's name- this refers to the name of the stockholder.
The business' name-this refers to the corporation/company issuing the certificate.
The number of shares owned in the business
Seal of authenticity
Signature of the person/s who has authority to issue the certificate ( the Chairman of the Board of Directors, the President or Vice- President and by the Secretary or Assistant Secretary or Treasurer or Assistant Treasurer)
A CUSIP (Committee on Uniform Security Identification Procedures) and/or the CINS (Cargo Incident Notification System) number.
How much should an employee-investor be entitled to get?
That depends mainly on what options are available to your employers. Please note, that the amount of shares a person holds in a company is equivalent to the extent of his/her controlling right.
You must decide on how much controlling right is you willing to your investors. Upon signing and filling up the certificates, it is always necessary to consult with an attorney or get legal advice.
Issuance and Recording of a Stock Certificate
We offer downloadable paper copies of certificates as well as ship them to you upon request. Just go back to the home page, or open the home page in another tab and click on certificates.
Please see to it that upon receipt of the paper stock certificate, the owner is able to sign the same. It is the issuing company's (yours) responsibility to keep a record of issued certificates as well as the accuracy of the information stated.
We would suggest that you keep both a tangible and intangible record of issued certificates. Your tangible records, which is placed in the form of a ledger, should keep the time, date, and number of the certificate.
It should also serve as a receiving log for these particular documents. Since you are not mailing them (unless you would want to opt for that option), require your employees to sign upon receipt the designated part of the ledger.
This would serve as an alternative for the evidence of receipt provided for by mail.
Further Things to Consider
You should note that by law, the right to own involves the right to possess and the right to dispose of.
By disposing of, we mean, that the owner of such share has the right to sell his/her shares. A stock certificate serves as tangible evidence and/or confirmation of one's proprietary interest in the business or corporation.
It can be transferred to another as a negotiable instrument. This is done by endorsement and/or delivery. This is the reason why record keeping is of great importance once your company starts issuing paper certificates.
When properly noted by the issuer (you) the proprietary right (not the controlling right) stated in the certificate is novated to the new holder.
However, since a stock certificate only serves as evidence of one's proprietary interest in a company, it does not vest the holder of the absolute claim. It is still subject to limitations provided by law.
Take for example, in case of a solvency of the issuer's (you) creditors have a preferential right towards the remaining assets of the debtor (you). Therefore, in this specific scenario, the value of one's stock certificate is subject to the fulfillment of said preferential status.
We would reiterate it again; a proper and diligent record keeping is of great importance.
It is always good to know your rights, duties, and obligations when it comes to your relationship with your employees. However, it is always best to get legal advice when you are in a state of doubt.
Legal consultation must be utilized not just in filling up and signing of the certificates but in anything that has to do with stockholder option for employees.
Finally, why us? Take a look at our page to find out why we are the best supplier of stock certificates and other legal stationery.
Get to Print!
Issuing paper stock certificates to employees are pretty simple.
Nothing compares to the value and necessity of a stock certificate. On top of the benefits that a stock option can bring to your employees and the company itself, a tangible stock certificate gives scent to your corporate brand.
It elevates the sense of belonging and identity within the company that a mere electronic certificate can't. Because it is tangible, it is more credible.
If you require stock certificates for your employees, take a look at our range of templates.