T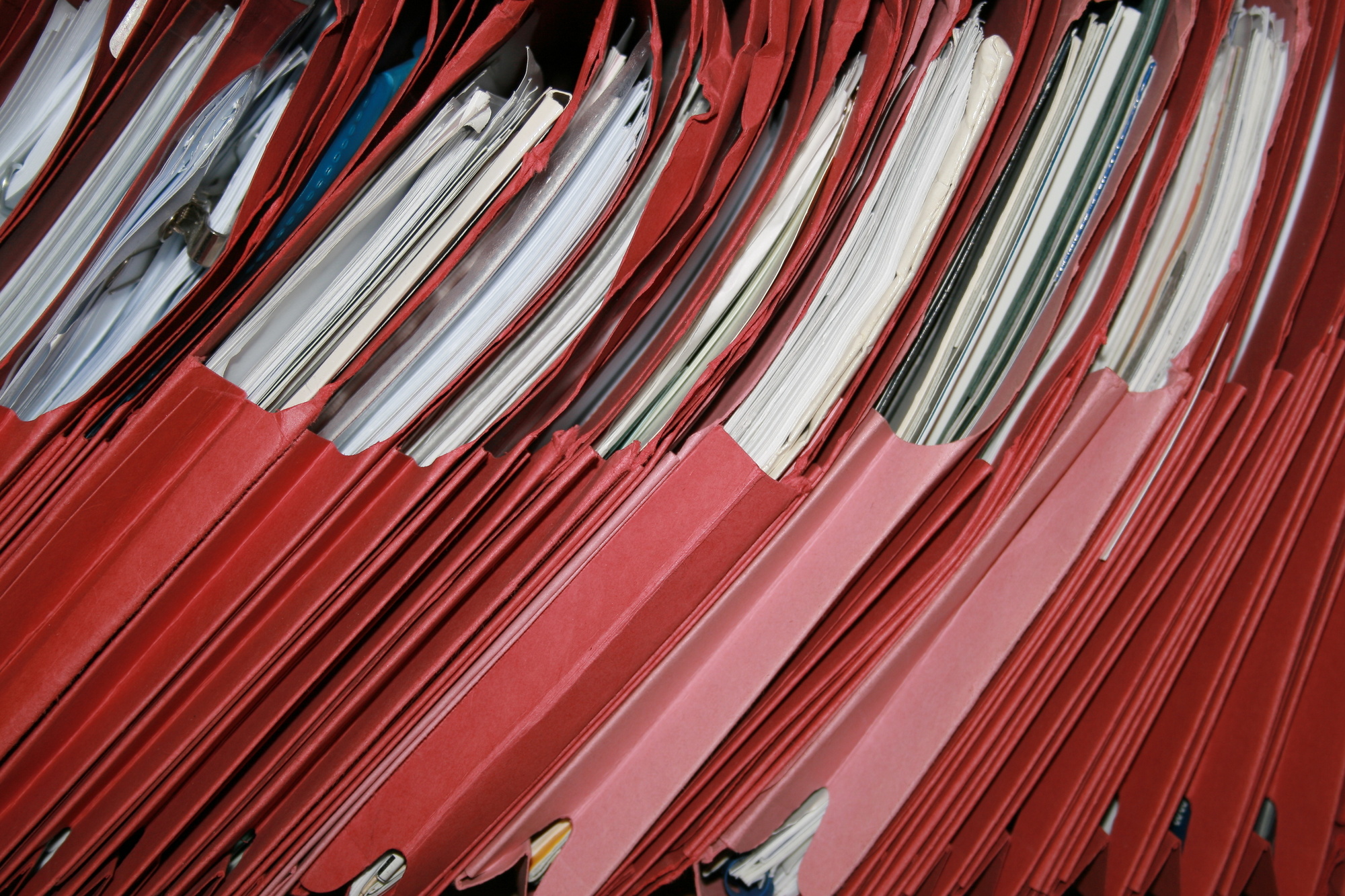 The Ultimate Office Supply List Every Law Practice Needs
As a lawyer, you're handling dozens of contracts and legal papers on a daily basis. Keeping everything organized is a must. Whether you've just launched your practice or you simply want to stay organized, use this office supply list!
As a lawyer, you need to be able to do a lot of different things during the course of an average day.
You need to be able to explain different aspects of the law to your clients. You also need to be able to argue different aspects of the law in court.
You even need to be able to build relationships with prosecutors and judges to give yourself and your client a better chance to win a case. But mostly, you need to be able to stay as organized as possible. And you need everything on a basic office supply list to do it.
Whether you're in the process of starting a new law firm or revamping your existing one, there is a list of office supplies that every single law practice needs.
Take a look at the office supplies list below.
White and Yellow Legal Pads
When you sit down and start putting together an office supply list, one of the first things on it should be legal pads. You can choose from items like the Universal White Junior Legal Pads and Universal Yellow Letter Size Legal Pads.
You're going to have clients coming in and out of your office all day long. You're also going to be attending meetings with your colleagues to go over cases.
You should pretty much have a legal pad tucked under your arm at all times. It will allow you to jot down notes and keep accurate records when you're taking part in a meeting of any kind.
You can never have enough legal pads floating around inside of a law practice.
Pens and Pencils
In addition to keeping your office stocked with plenty of legal pads, you're also going to want to have lots of pens and pencils handy.
You should obtain a bunch of different colored pens and pencils, too. When taking notes, it can be difficult to keep things organized. But you'll have no problem doing it when you have a color-coded system of some kind in place for your note-taking.
Legal-Size and Standard Paper
While legal pads, pens, and pencils will be all you'll need to take good notes, you're eventually going to have to convert your notes over into official documents.
To do it, you'll need a printer and paper for it.
You should get your hands on legal-size paper and standard paper since you're going to need both to run a law firm. You can choose from Capitol Bond Bright White 24lb, Cranes Crest Fluorescent White Wove 28lb 250 Sheets, and more.
Whether you're printing out a contract that you've drawn up or an invoice for a client, you'll have the paper to do it.
Printer Ink
You're going to print out a lot of stuff throughout the course of a day in your law office. It's why you should have printer ink on your office supply list.
A lack of printer ink could literally shut down your office for the day and make it tough for you to get any work done.
If possible, you should stock your office with printer ink and then obtain a subscription for more ink every month. It's better to have too much ink hanging around than not enough of it.
Envelopes in Various Sizes
Your law office is going to need to mail out paperwork regularly.
Some of the stuff you send out will be very bulky, while some of it will be little more than a single sheet of paper.
For this reason, you should keep envelopes in various sizes in your law office. It will give you the opportunity to pick up the right size when you go to mail something out.
There is everything from basic Printed White Envelopes With Free Shipping to Oversize Declaration of Trust Envelopes (Free Shipping) available.
File Folders, Custom Tabs, and Side Tab Dividers
When a client comes to visit you, the last thing you want to be doing is scrambling around looking for their files.
You should have everything hanging up in file folders. This will allow you to grab whatever you need in a hurry while keeping everything inside your folders organized.
Just make sure you label your folders with custom tabs or use side tab dividers to make finding them a cinch.
Staplers, Staples, and Paper Clips
Most of the files you keep for your clients will include quite a bit of paperwork.
You should get into the habit of keeping certain papers together by either stapling or paper clipping them together.
Much like printer ink, you can never have enough staples and paper clips in your office. They will help you to keep things together so that you don't lose track of them as you work your way through a case.
Sticky Notes and Flags
Do you want to remember to call a client to let them know about a new development in their case?
Or do you want to make sure that a client signs a certain piece of paperwork the next time they come in?
Sticky notes like the Redi-Tag 31118 Flags will help you to remember small details throughout the day. Try to find sticky notes that come in a range of different colors so that they'll stand out when you place them on paperwork and other things in your office.
There are also Redi-Tag 72020 Mini Sign Here Arrows make specifically for lawyers who need to have clients sign a lot of paperwork.
Office Furniture
When people visit your law practice, you want them to be comfortable. You also want your office space to look professional and functional.
To do this, you will need plenty of office furniture. You should stock your law office with:
Desks
Chairs
Bookshelves
Filing cabinets
Lighting sources
You'll be able to run a more successful law practice when you have the right furniture in place. You should also make sure you have things like waste receptacles, magazine racks, and other small details.
Check These Things Off Your Office Supply List Today
This office supply list might look long. But in reality, it shouldn't be difficult at all for you to get the things you need to get your law practice up and running.
You just need to make sure you have everything here. There are also some other decisions you will need to make before starting a law practice.
Read our blog to see how we can set you up with some of the supplies you'll need to make your mark on the world as a lawyer.